(Update: I found the same clock sticky note from the US Muji but I don't think it's available in Europe. It's slightly bigger though so it may not work the same way, depending of course on how it's going to be used.)
Hi everyone!
I received this Clock Face Sticky Note in the mail this morning and I was so excited about it I took photos and wanted to share it with you right away. I got it from a local ebay seller and it cost less than $1!
Blank clock face sticky note.
It even comes in its own plastic sleeve!
As I was deciding on the planner format to use when I got the Midori Traveler's Notebook, I tried the Spiraldex to see if it was something that would work for me. I LOVE the concept -- plan your day visually vs. in a linear form, as I'm used to doing. Patrick Ng invented the
Chronodex
and Kent from Oz changed it a bit. I personally prefer the
Spiraldex
because it looks neater and more uniform.
So I printed out a sheet of the Spiraldex, cut them out, and stuck them to my Filofax diary.
It didn't work for me! My days are more task- than time-driven, and it wasn't getting much use. It was also taking up a lot of unnecessary room in the already cramped diary pages. Lastly, it would seem to waste ink if your days are very busy.
Before the change


Using the Spiraldex on DIY diary pages.


Close-up of a day with appointments
I even experimented on the placement of the Spiraldex -- along the center, alternating sides, etc.
But I wanted to research the concept more and came across this
clock stamp
that's been in my Etsy shopping cart for a bit. (: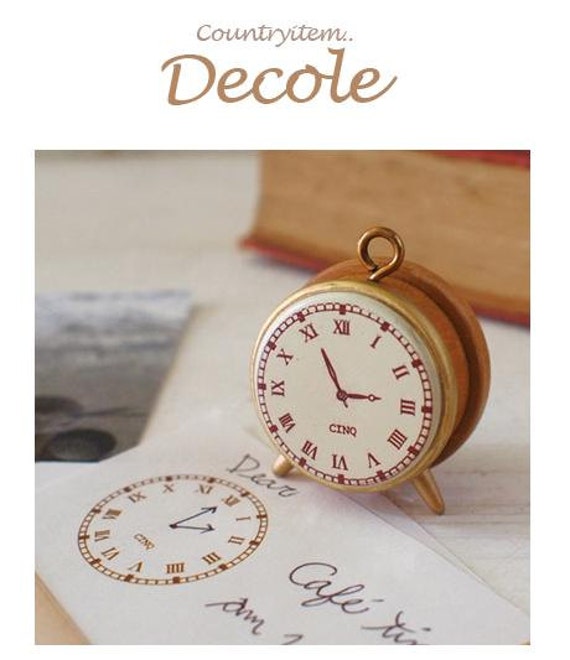 I may still get this, I don't know yet.
When I came across the sticky note, I thought it was even better, easier to use and more convenient.
Here's a size comparison between the Spiraldex and the Clock sticky note. The Spiraldex I printed out was about 40mm.
Stands out on the page well enough.
Spiraldex too big for my pages.
Here it is in use on the diary pages.
(Please forgive the messy pages, I'm experimenting with new ways to color-code.)
I tried it on the Midori 2014 Week+Notes Diary and it fits perfectly!
And this is where it lives now, ready to use when I need it.
I'm so excited to try this out in the coming days and weeks. I'm pretty sure it will work for me. I'll keep you posted on how I get on with it.
Thanks for visiting!